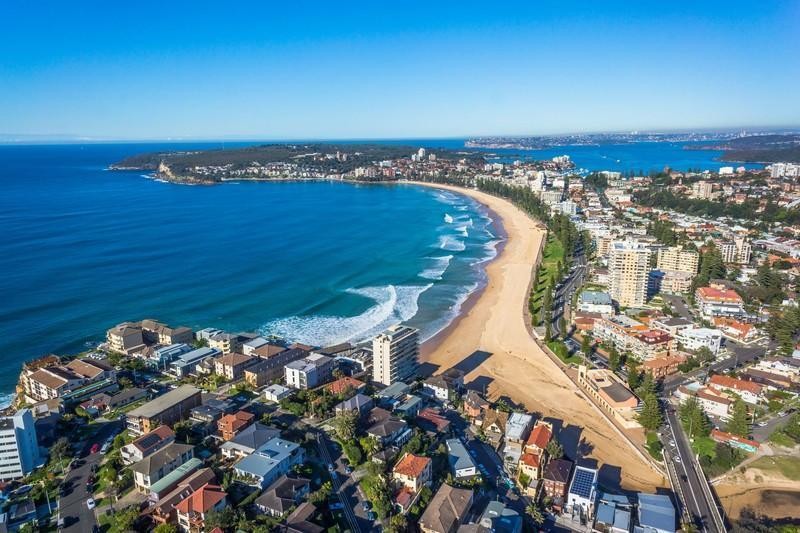 Queenscliff is a beachside suburb of Northern Beaches and is located 16 kilometres from Sydneys CBD. Northern Beaches Council is Queenscliffs local government.
History of Queenscliff
Queenscliff was named in honor of Queen Victoria. The area was popular with holiday-makers from the early 1900s to World War I who stayed on the headland in holiday shacks. Queenscliff beach is situated at the northern end of a long stretch of beach that also includes North Steyne and Manly Beaches. Queenscliff is famous amongst the Australian surf beaches for its "heavy" waves that break out at sea.In the late 1800's the Queenscliff area became more developed after the surrounding land had been subdivided.
Area Statistics
Queenscliff is a small suburb and is approximately 1 km² in size. It has 2 parks, Aitken Reserve and Hinkler Park, that cover almost 2% of the total area. Hinkler Park is an off leash zone for dogs and is very popular with surrounding residents to take their loved ones for a run and a swim.
Recreation & Sport
Queenscliff rock pool was built in 1937 and is the home to Queenscliff Amateur Swimming Club. Cut into the cliff face the pool contributed to Queenscliff's development as a residential area and as a tourist destination.
The Queenscliff Surf Life Saving Club has been around since 1924 and patrols Queenscliff Beach from late September until late April on Saturdays, Sundays and Public Holidays.